LA BONNE LECTURE : DESIGN FOR THE REAL WORLD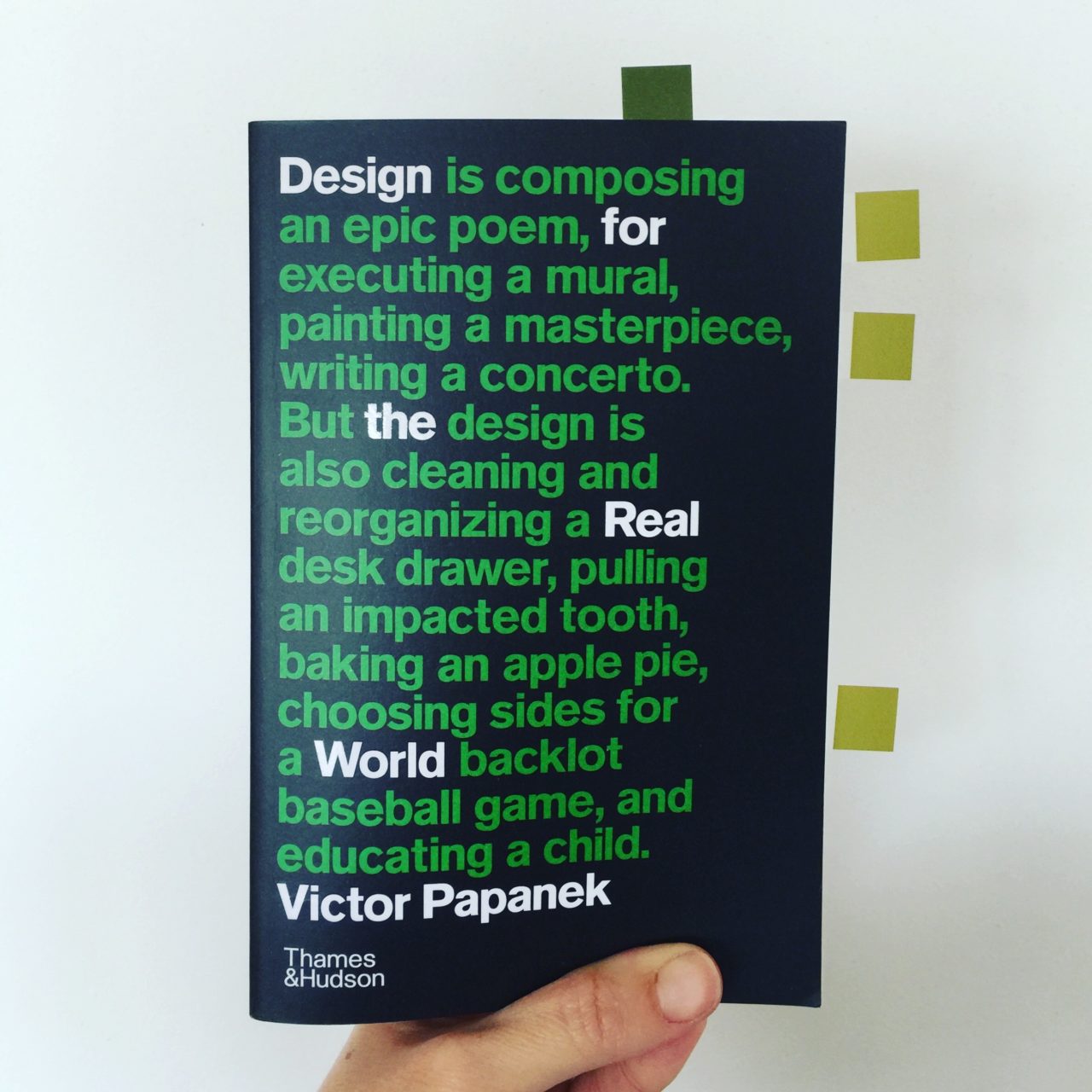 Victor Papanek est considéré le visionnaire du développement durable et "DESIGN FOR THE REAL WORLD: Human Ecology and Social Change" est sa publication la plus influente qui reste encore aujourd'hui une référence dans le domaine de l'éco-conception.
Pour pouvoir vraiment comprendre à quel point ses idées étaient en avance sur leur temps il faut considérer que ce livre a été écrit dans les années '60 pendant les « Trente glorieuses », une période de très forte croissance économique. Étant donné l'époque, il n'est pas surprenant de penser qu'avant d'être publiée en 1971 cette œuvre a été rejetée, même attaquée, par plusieurs éditeurs pour avoir utilisé des idées peu familiers tels que "écologie", "éthologie" et « tiers-monde ».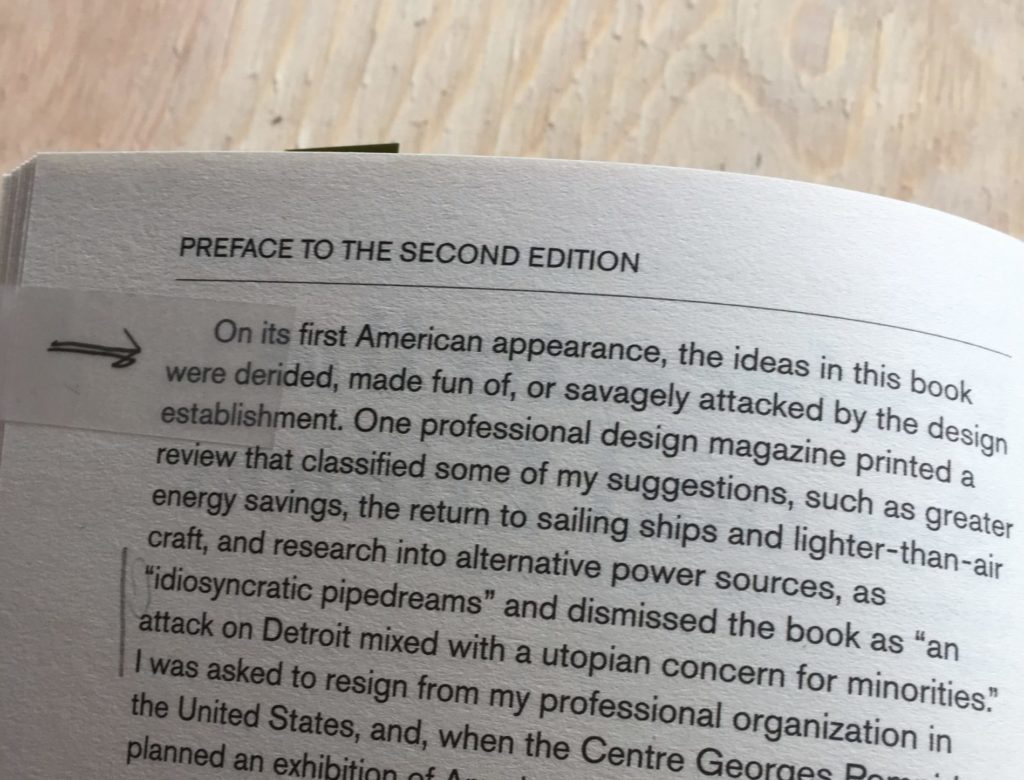 Pour la première fois quelqu'un parle de responsabilité morale et sociale du designer. Le design est considéré par Papanek comme un «processus» novateur et pluri-disciplinaire qui peut rendre notre monde un peu meilleur et le designer a un rôle très important : il doit cesser de concevoir des objets mal conçu et répondre plutôt aux vrai besoins des hommes.  
À NOTER EN AGENDA :
⇒ Victor Papanek: The Politics of Design - exposition itinerante en cours au Design Museum Den Bosch (Netherlands) jusqu'au 07 février 2021.